"Colleagues are a wonderful thing – but mentors, that's where the real work gets done."
Welcome to Madison Ventures. We help business owners of small to medium sized businesses from all walks of life and industries achieve better results, grow profits and in many cases turn their losing businesses around.
We know we can only be successful by bringing success to our clients. It is realy quite simple, if we do not bring results to our clients, ensuring positive return on their investment with us, then we will not be able to attract more clients and more success stories.
We help business owners and their teams by quickly evaluating the deficiencies of their business, identify the remedies for a brighter future and implement such with the entire team.
Our aim is not to catch the fish for our clients, but indeed to teach and instruct the clients and their teams how to fish, so that once our assignment with them is completed, they can continue on their own, improving their businesses and their results.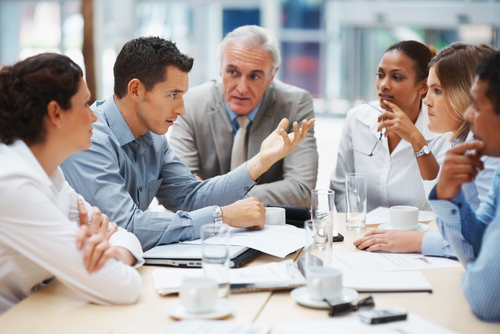 Real Results Right Now
Many of our clients are struggling and have real cash challenges when they engage us. That means there is no time to waste and that results must be achieved right away.

Teaching You How To Fish
Do you just want to catch the fish, or do you want to learn how to catch the fish? We ensure that you have the capabilities to continue successfully after we leave.

You Have Employees
You have employees, now make sure you get the most out of them. Simultaneously ensuring they are happy, engaged and motivated. You can achieve both.
Madison Ventures is run by true entrepreneurs with real business experiences. We have run, operated, founded, co-owned and owned a myriad of businesses spanning states, countries, cultures, currencies, languages, continents and industries.
We have been through many challenges and have had our fair share of failures and successes.
We have learned much from both failures and successes, from real life experiences and most importantly we have not only the experience, but also have gained the knowledge of how to run businesses more efficiently and profitably.
Our systems and implementations with a wide variety of companies and their owners and employees have proven successful. We have helped turn many struggling companies around to success stories and also helped many successful companies become even better reaching the next levels of success.
We know our methods and systems can help your business too. Here is a few points on how we are different:
We are true Entrepreneurs. Not only do we understand and know the theories on the business of business, but we also have been through it. We have had many experiences. We know and understand the emotional rollercoaster it is to run a business.
We work in the trenches with you and your team. We do not just instruct you on the theories, but actually implement real solutions, and we do so hands on with our clients.
Life is dynamic and so is the life of a business. That means one has to be able to adapt to changes and perhaps even be the one who institutes changes. We understand this, just as well as we understand the challenges presented by a struggling business or a business that needs to grow. Our goal is to create business efficiencies, to help the business grow revenues and profits.
When you engage us to help you with your business, you will be getting the
Real Time Implementation – Real Results: Many of our clients are struggling at the the time they engage us. That means there is no time to waste and every dollar is sparse. It means we HAVE to find solutions and find them fast. Yes, we will help you understand the theory of things, but more so, we will help you implement the solutions that create the desired results.
Our past results and experiences may be a good indicator of what you may be able to achieve in your business with our help: Yes, the liability disclaimer will read the standard passage of: "Past results are no guarantees for future results". Yet, we get the right results when we do the right things. Our methods have been repeated in a multitude of businesses spanning a multitude of industries, both in our own businesses as well as in our clients' businesses.
Our consultants have been there and done that themselves: While we appreciate scholars, theories and the lessons of those who have gone before us, we feel it is essential that our consultants have been in the trenches and carry with them real life experience of running and operating a business. There is a completely deeper and improved understanding of the inner workings of business and business life when you have felt it all in your own life.