welcome to

Madison Ventures

Madison Ventures invests in start ups and early stage companies in the United States and abroad. Madison plays an active role in the life of the business by offering advice, guidance, and overall company strategy. Madison works closely with the operators of the business to make sure business efficiencies are put in place and the company in reaching its maximum potential. Madison believes in creating competitive advantages for its portfolio companies by thinking outside the box and working to stress the companies strengths.
If you have a struggling business or simply feel it is time to make your business more profitable, then please contact us and we can arrange for an assessment of your business.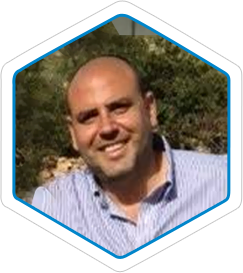 Samuel "Baruki" Cohen
Founder at Madison Ventures
Madison Ventures is run by seasoned business experts who bring a vast experience of running and advising businesses from a broad range of industries and categories. You can read more about us by visiting the Company tab.

Samuel "Baruki" Cohen
Seasoned Entrepreneur and advisor with a proven track record of co-founding and building over 7 successful new companies, 3 of which currently generate over $15 million a year in revenues. From these 7 companies there has been over 200 million dollars distributed in Partnership distributions over the last 20 years.
Some of Baruki's successful companies include
Ford Medical
M7 corporation
Madison Trading
Vanguard Title
Morningside Evaluations and Translations
Review some of the results that we have created for some of our own companies and those of some of our clients. As you will see, we have helped businesses from all over and from all kinds of industries.
Invest
Invest in your future today. Our business experts can show you how you will take your business to the next levels of performance.
Follow our latest news and reports via some of our most recent articles and posts:
Madison Ventures has established their New York office today on the 6th floor at 275 Madison Avenue, New York, NY 10016. The company run by seasoned business experts Samuel "Baruki" Cohen and Mikkel Pitzner helps small to mid sized companies to more growth and more profits
read more
Fly Business For Less signs on Madison Ventures to help restructure their business, and build their sales force. Also Madison Ventures will create a new sales system and establish quotas with the owners and their team. "Fly Business For Less is a great company that...
read more
Baruki has a keen eye on getting the job done. His analytical business acumen couple with his innate ability to execute and the result is success. This can be seen on both the micro level, how he approaches particular projects, and the macro level, with the long list of successful companies he has launched or guided.
Madison Ventures has helped numerous business owners achieve improved results in their businesses. Contact us today to learn more about how we can help you increase your results too. Fill in the form below